Ricketts Glen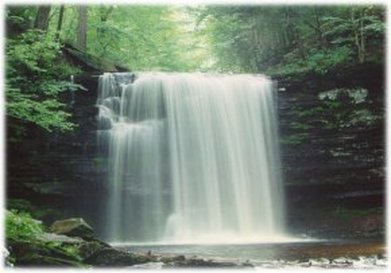 Ricketts Glen State Park has 13,050 acres in Sullivan, Wyoming, and Luzerne Counties.
The park is 30 miles north of Bloomsburg on Route 487. A section of the road from Red Rock to Lake Jean is very steep, an 18% grade.
Facilities include swimming, boating, picnicking, hiking, camping, all-weather cabins, ice fishing, and hunting.
Make
online reservations
or call toll-free 1-888-PA-PARKS, 7AM. to 5PM Monday to Saturday, for state park information and reservations.
Ricketts Glen State Park
RR1 Box 251
Benton, PA 17814
Web Site:
Ricketts Glen State Park